Confuciusornis: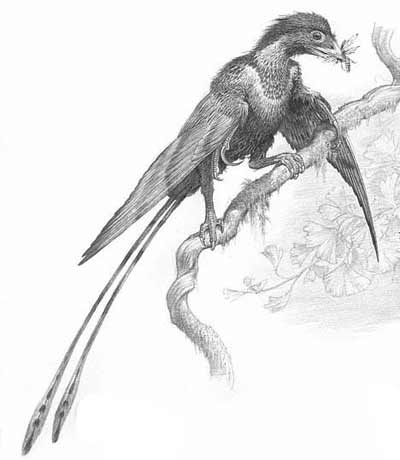 When looking at this type of picture notice that the feathers in the wing's leading edge exhibit the exact same form as the pterosaur long finger.
The feathers extend where the pterosaur finger used to extend.
This would be the exact result when the finger was shortened, the patagium receded and the actinofibrils continued in place (continuing to extend from the receded patagium).
The change is not that great, facilitated by "
facilitated variation
".